Crushed Asphalt
Crushed Asphalt is Recycled Asphalt Pavement (RAP), crushed asphalt is old asphalt that is then ground into an aggregate size. When it's compacted, the material is able to harden and bind together. This makes it a great pick for use on driveways because it serves as a strong and cost-efficient base or sub-base material.
For best results, the material should be professionally spread with asphalt paving machine after properly grading and excavating the driveway. Once the material has been uniformly applied, compact it with a roller. The result is an attractive, sturdy and budget-friendly residential drive.
Low-cost paving method
Recycled asphalt contains bits of tar which better binds the asphalt
It percolates well, preventing water from pooling or flooding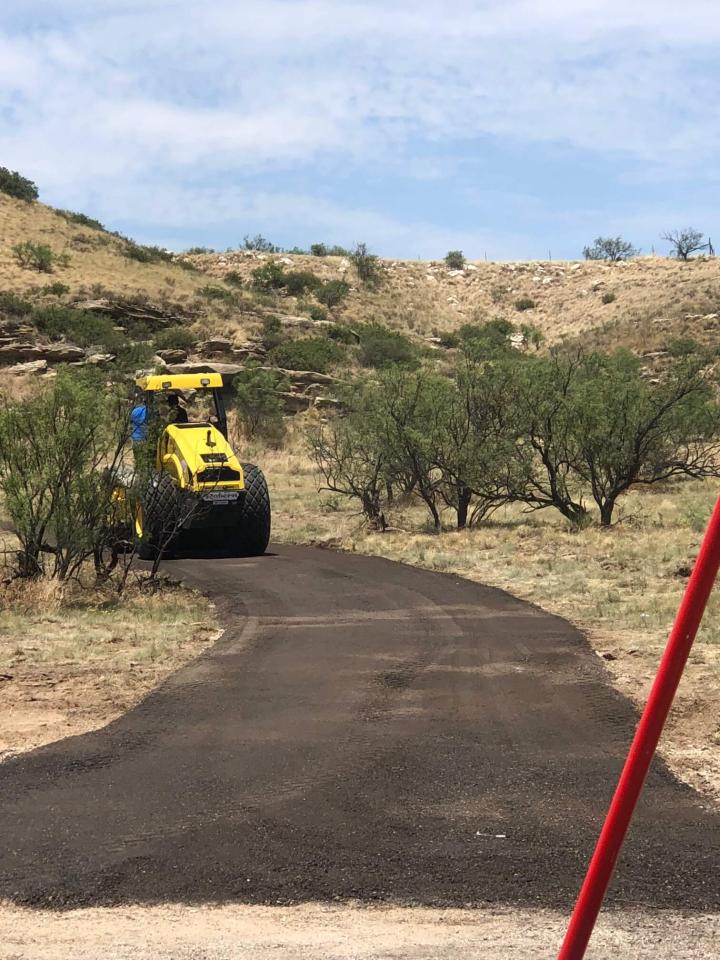 Get Your
FREE

Quote Today!